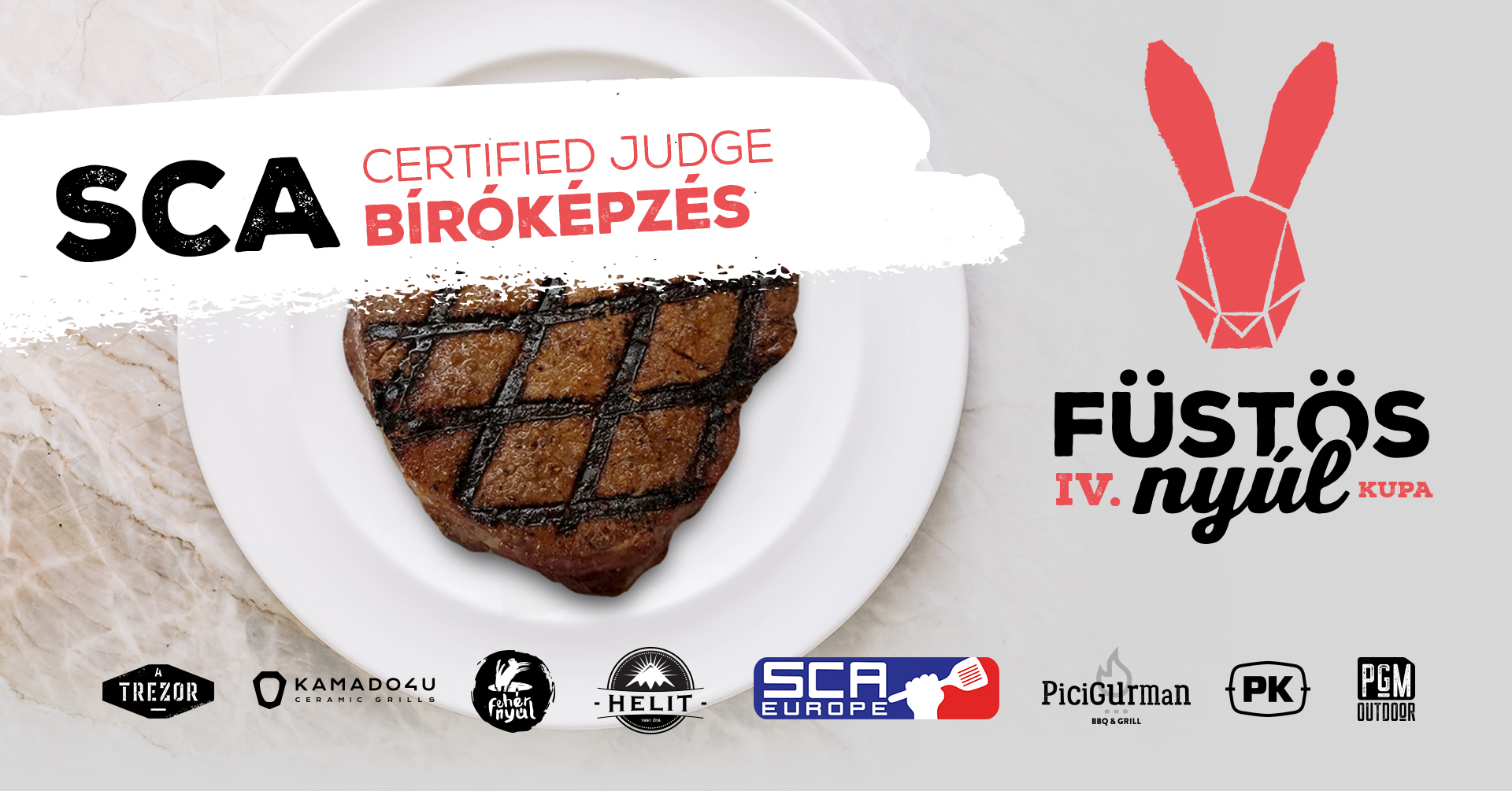 Time for you to become a certified steak judge!
At our class you will get familiar with the world of the SCA cookoffs, the intricacies of tasting, the tenets of scoring entries, and also become certified as a judge.
Your judging knowledge may be put to good use the very next day at the third Füstös Nyúl SCA Steak Competition.
This is the third SCA Certified Judge class in Hungary, organized in cooperation with the Steak Cookoff Association.
Instructor:
Attila Závodszky
International steak and BBQ judge, competitor
SCA Representative
The course and materials are in English,
Hungarian translation will be available for attendees.
Date and time:
Friday, 9th of September, 2022 5 pm – 8 pm
Location:
A TREZOR
Duna utca, Dunaharaszti 2330, Magyarország
Full course fee:
FREE
Entry deadline: 30th of August, 2020.
The course does not include the first year of SCA membership (40 USD/ year), which is required to participate as a judge at SCA events.
Class places are limited.
Any further questions? Contact us at sca@fustosnyul.hu
Registration: